Happy Chrizms!
It's Chrisman!
Merry Crisis!
Merry Chrysler!
Well, I hope you're all saying thanks for your avocado's today. lol jk pals—but let's talk about Christmas. 
I've been thinking about Christmas in a new light lately. Things have been pretty difficult for me the last few years, and this has unfortunately influenced how I feel about my favorite holiday; that is, Christmas.
I remember little Caitie running around like a little kiddo so excited about Christmas. I mean, what isn't to love about this holiday? There's something in the air this time of year, and it's just like everyone is in a different kind of mood than every other day of the year. We say "Happy Holidays" to complete strangers, we give a smile to the cashier at the mall and tell them to have a "Merry Christmas," or "a good holiday" as I usually say. When I was a little kiddo just running around and doing my little Caitie things, I just saw life differently.
The last two years have been different though, and I haven't really been able to put much of a finger on it. The only thing I can really attribute it all to is the fact that I've gotten older. I heard it a lot when I was younger that Christmas changes when you're a grown-up, but I won't lie to you, friends, I honestly never thought I'd really "grow up," so I kind of put it out of my mind. I got anxious when the season began because I just didn't "feel" it. I was so anxious about why I wasn't in the Christmas spirit that I kind of avoided Christmas-y things. I went as far as making a playlist (the link to which you can find at the bottom), but aside from that I just didn't want to do anything. I even avoided making Christmas-y blog posts—which was a big miss, my dudes. I could've shared a recipe or something; that's a Christmas-y thing, right?
Last year was the first time I felt this way, so I was [sort of] prepared when this Christmas season rolled around. In the midst of fighting the Christmas spirit, I asked God to change my heart. If I've learned anything, it's that God isn't the last resort. We shouldn't wait until we've exhausted all of our human efforts until we consult the Dude that has all of the answers.
So, I prayed and asked God if He'd just change my heart—I wanted to feel like I did when I was a kiddo, when I woke up on Christmas Day with a huge smile and raced down the hall to the living room where the tree and all the presents were; I wanted to remember that flutter of joy I felt when I opened a box of Lego's and proceeded to build whatever was in the box. I asked for the return of Christmas-movie watching, singing of old songs, and my Grandma's magic cookie bar. 
Except I would soon realize that God didn't have those [exact] intentions anymore. I've since learned that I'm not a kid anymore—and there's something really cool about that.
While I'm almost positive I'll be building Lego's all day tomorrow—God wanted me to know that He's building something way cooler in my heart.
Ya see, while being a kid in Christmastime is great and fun and quirky, there's something even more magical about seeing your niece wearing a Christmas themed onesie for her first Christmas. Or watching your two and half-year-old nephew open a gift that he's been talking about for [literally] months. Or when you see your mom open up the gift that you got her with your own dough and she smiles because she knows you put a lot of thought into it.
Even with those things, God has reminded me of what Christmas is really all about. Now, I don't really think that Jesus was born on December 25th however many years ago—it just doesn't make sense to me—but this is still the day we get to recognize the most beautiful, selfless, amazing act of kindness ever displayed; God becoming man to save man from man.
And I'm learning how to appreciate that more—how to appreciate Him more.
I don't have to write a blog post telling you how Jesus is the reason for the season—I know you already get that in your scroll on Instagram or Facebook.
But for real—He taught me that there's something Good about not being little kiddo Caitie anymore; because now, I get to experience the Joy of Christmas as a 20-year-old college kiddo. And honestly, it's just as fun.
And if that wasn't enough for me, He reminded me that little kiddo Caitie is still inside of me, and she's pretty cool.
---
A Quirky Recipe
Okay, so I'm a bit upset with myself for not posting a recipe this season, so I've decided to include a recipe for my favorite cookie !!! I don't actually know if this is a Christmas cookie or not, but like, I only ever see them around Christmas time so here it goes.
Also, I'm a celiac so this recipe is gluten-free. I guess use regular flour if you're too cool to use rice flour.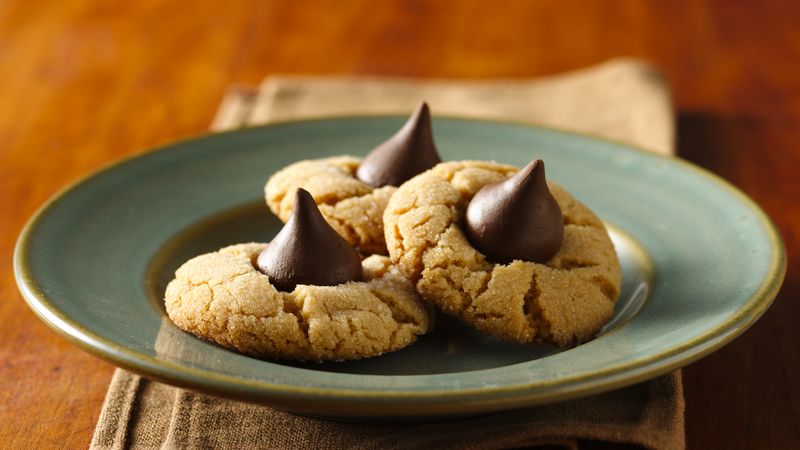 Obnoxiously large photo of cookies ✔
Long blog post before even seeing the recipe ✔
Lol, okay, so let's get started. First, you're gonna wanna make sure you have ALL of these ingredients BEFORE you start baking because once we preheat that oven of yours, we aren't starting over.
1 1/2 cups of all purpose gluten free baking flour, or rice flour, or coconut flour, or wheat flour if you're a chump.
like 1 tsp of baking soda
I guess salt? Idk, I usually don't put the salt in it, but my Grandma's recipe calls for like half a teaspoon of it. Let's get fancy and call it a pinch.
1/2 cup of softened butter. I usually use the stick kind. Remember that one stick of butter is 1/2 a cup.
3/4 cup of peanut butter. I usually use Jif (used to be Jiffy if you're a conspiracy theorist). But like you can use whatever peanut butter brand you wanna use.
1/3 cup of sugar. You're gonna wanna put like an additional 1/3 cup to the side to roll the dough in before we bake.
1/3 cup of light brown sugar. I don't have a remark for this one.
1 egg. not two, not three—ONE egg. lol, you can use two if you want, but it'll ruin the recipe.
2 tablespoons of milk.
1 tablespoon of vanilla extract. You probably have some in your cupboard somewhere.
and then of course under NO CIRCUMSTANCE should you forget to unwrap nearly an entire bag of Hershey kisses. If you unwrap too many, remember that you then have an excuse to eat the rest without anyone being able to judge you.
Okay so once you know you've got all of those ingredients, it's important to preheat the oven to 375 degrees Fahrenheit 451
I don't actually know why you have to preheat it, but I get anxious about not preheating. I'm a rule follower.
Now for the DIRECTIONS
STEP ONE: put that butter and peanut butter together in an appropriately sized bowl and BEAT THE HECK OUT OF IT until its all smooth and creamy like a huge bowl of buttery peanut butter.
STEP TWO: add that 1/3 cup of sugar and light brown sugar. You're gonna wanna beat it until its all fluffy and stuff. When you know, you know.
STEP THREE: add the egg, milk, and vanilla extract. You know the drill—beat it well.
STEP FOUR: stir in that flour, and the baking soda as well as the salt if you're in the mood to use it.
STEP FIVE: if there's any ingredient I forgot due to my imperfect nature and humanness, please add it now.
STEP SIX: okay. this is the moment you've been training for—remember that additional sugar I had you set aside? It's time to bring that over. Now, very carefully—don't manhandle the dang cookie dough dude—roll the dough into about 1-inch balls. It's okay if they're an inch and a half—you're human, and you can have the big cookie. Roll the ball of dough into the sugar—get it all sugar coated. lol…don't be afraid to sugar coat it.
Once they've been coated in sugar, place them on a cookie sheet, and then put them into your oven.
This is important. They only take like 8-10 minutes to bake—SO SET A TIMER OR SOMETHING. Don't let them burn.
STEP SEVEN: once they've finished baking, take them out of the oven (don't forget to shut the oven off if you're done baking for the day/night).
This is important. IMMEDIATELY press a Hershey Kiss into it after baking. The cookie will crack around the edges but don't worry, you'd crack too if someone just stuck a piece of chocolate into you.
Once this step is completed, remove from the cookie sheet and then you can place them on a wire rack or parchment paper…or you can shove them into your face. It's up to you though.
I guess you should know that this is supposed to take you like 20 minutes altogether, but let's be real—you're gonna be in the kitchen for like an hour or something. This recipe is supposed to make like 4 dozen, but I only ever get like two out of it. Take your chances.
---
Here's that link to the playlist I referred to earlier.
Hope you enjoyed a Quirky Christmas! I truly hope you have a wonderful holiday, we'll talk more next week 🙂
Don't forget to like @quirkychristianity on Instagram.
Categories: reflections